Two programs to lift the stress and make you happier by: Anne Lewis PCC and Ipek Williamson
As a wedding planner, you well know the mega stress that threatens to wipe out the joy of wedding celebrations. So much happiness is riding on you.
More than a Big Day, it's a "Big Year". There could be a proposal party, an engagement "do", a bridal shower, a bachelor or bachelorette weekend (or longer), a welcome cocktail, a rehearsal dinner, a morning-after brunch: all of which adds dates saved, vendors hired, budgets in overdrive, nerves in an uproar.
Your magic, your experience, your professionalism.
As the planner, you're the person who smooths the way. You want to be remembered as the resourceful creative presence who made everything possible and perfect. You give them this gift. It's your magic, your experience, your ability: it's your professionalism.
A marathon supported by Positive Intelligence Coaching
During the wedding lead-up, we guide engaged-to-marrieds to go from nervous to knowledgeable about themselves and their relationships by learning mental fitness (just like physical fitness), so they can relax and enjoy their preparations, the events, and their bond going forward.
After just one session with us, bride-to-be Eleanor said "I feel peace."
We know that challenges make relationships stronger. And we show how to ease the way. We've developed a signature program to future-proof a couple's relationship, delivered on the Positive Intelligence App offering,
Mental fitness gym and progress tracking
Weekly 1-hour videos recorded by Positive Intelligence® founder, Shirzad Chamine
New York Times best-selling book Positive Intelligence by Shirzad Chamine as a downloadable pdf and audio file.
Weekly online group coaching calls co-facilitated by Anne & Ipek. We'll share the journey with several couples, supporting one another in friendship, learning, and intimate sharing.
Private 45 min coaching calls – available as an add-on package.
Worldwide community chat
What is Positive Intelligence?
Positive Intelligence is evidence-based coaching that supports people under stress. It's founded on the most recent research in neuroscience, performance science, cognitive behaviour science, and positive psychology.
A very reasonable offer
The investment for this white-glove program is a very reasonable price per couple and includes a 30-day money-back guarantee.
Parents, friends, and relatives will love it – a gift that might well be remembered and cherished above any other they will receive, bringing them even closer together and better equipped to handle future challenges.
While we have your attention
In the lead-up, your couples are going at 150 kph. But you are going at 300 kph. You keep shifting your superhuman efforts to the next couple. We want to help. We know happy people lead happier lives.*
They sell 37% more.
Happy people live 10 years longer.
They're three times more creative.
Happy teams sell 30% more.
* Positive Intelligence, Shirzad Chamine, Endnotes pp 225-6
So, we have a three-for-one offer. For every two couples you bring to us who sign up, we would like to offer you a professional discount to experience mental fitness training. You can choose to be in the same group as your clients, or in a Mental Fitness for Wedding Planners program with colleagues.
---
Join us for an information session on Zoom to learn more – for you and how you can help us bring it to betrothed couples.
Please register at your convenience for one of the below-mentioned information sessions:
SIGN ME UP FOR THE MAY 15 – 7 PM ET INFO SESSION
---
SIGN ME UP FOR THE MAY 18 – 3 PM ET INFO SESSION
---
SIGN ME UP FOR THE MAY 20 – 11 AM ET INFO SESSION
---
Meet your coaches Anne & Ipek
We have over 45 years of marriage experience (in total) with our respective spouses.
Married 35 years to her beloved, Coach Anne Lewis is passionate about easing couples into marriage and beyond. Anne has been professionally credentialed by the International Coach Federation for six years. She is an award-winning journalist and interviewer. Her career includes 30 years at CTV, Canada's premier private network.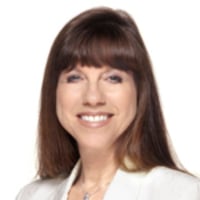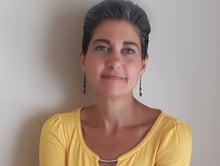 Coach Ipek Williamson, who found her "together forever" on her second try, is a Change Champion and Insight Coach with 20+ years of corporate experience. In addition to her active coaching practice, Ipek is a meditation teacher with thousands of followers. She happily shares dozens of her guided meditation tracks, offers live "Meditate and Co-create" sessions, and provides further guidance with effective audio courses through the highly popular Insight Timer app.
---
"Anne Lewis. I love your niche and am excited about all the mental fitness support you deliver to engaged-to-marry couples. Sage weddings lead to Sage relationships in ease and flow. And that's a healthy, wealthy relationship by anyone's standards!"
Bill Carmody PCC TEDx Speaker, Bestselling Author, Chief Coaching Officer for Positive Intelligence

"Positive Intelligence is critical to any new marriage. I just got engaged over Christmas and both my fiance and I would say Positive Intelligence was a relationship saver."

Taryn Laakso, Anti-Hustle Coach, PCC, CPQC